The Complexity of Adult Friendships...
Updated: Dec 16, 2020
There are a few writers who perfectly captured my feelings around friendship.
Dale Carnegie asks, "Wouldn't you like to have a magic phrase that would stop arguments, eliminate ill feeling, create good will, and make the other person listen attentively?
Yes? All right. Here it is: "I don't blame you one iota for feeling as you do. If I were you I would undoubtedly feel just as you do."
"Three-fourths of the people you will ever meet are hungering and thirsting for sympathy. Give it to them, and they will love you."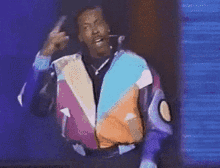 Things that make you go, hmmmmmm.
How we relate, or rather how well we love, depends on how empty we are of ideas, concepts, expectations. ~Kim Eng
Heather Havrilesky speaks about friendship always being one of her biggest challenges, compared to other people. She hadn't been able to admit this until recently, because it was pretty embarrassing. She always had lots of friends, but felt more conflicted and tortured by her friendships than most people she knew.
I've always had sky-high expectations of my friends, and I'm unnerved by situations where friends disappoint me. I've always had verrrrry strong feelings about How Friends Should Be. I've always been outspoken about those feelings. I've often confronted friends directly about my disappointments (notice I didn't say "what I want from them"; more like "what I wanted from them, before they let me down").
I was so oversensitive and so easily hurt and my expectations of friendships were so absurdly high that I did myself a disservice by not slowing my roll and listening to other people's opinions about what I could and couldn't expect from my friends.
I wanted too much. And the closer a friend was, the more I demanded. If I had been very direct about this from the beginning — "Hey, what if we plan a weekly Taco Night?" "What if we meet once a month for coffee?" "Listen, I'd love to come to some of your kids' playdates with you at the park because I'm trying to get out of my apartment more often" — I don't think I would've had as much trouble with friendships. But I never knew what I wanted until it was too late.
One of my core beliefs was that a good friend didn't ask for things. A good friend didn't need a lot. Being a good friend meant being totally self-sufficient, yet completely loyal and devoted. A good friend would drop everything for another friend whenever needed, but a good friend would never, ever expect another friend to do the same in return.
In other words, I had this nonsensical, subconscious belief that I deserved nothing and that everyone else deserved everything under the sun. And when I couldn't meet these requirements, I WOULD HAVE ZERO FRIENDS. I didn't believe this consciously, of course, but these were the unconscious feelings that guided my actions. And once the shit hit the fan with a friend? That friend was practically dead to me before we even had a chance to talk it over. I would feel so hurt and angry, so sure that I would've never treated anyone the way they treated me, that by the time we talked, there was nothing left to discuss. I would assassinate my friend's character instead. "You always x. You never y. I'm honestly done with you." I became the rejecting, abandoning friend of my own worst fears.
And if my friend talked the same way back to me — which often happens, since we tend to choose friends who are about as dysfunctional as we are — that friend was declared "crazy." Then I'd talk shit to other friends about how crazy my friend was. I felt gaslit all the time by certain friends, without knowing that I was gaslighting them back.
I just want you to understand that it's possible to be high-functioning in your career and in love, but with friendships, you never have a clear sense of what to think or how to feel.
And it is EXCEEDINGLY DIFFICULT to figure it out when you're bad at friendship. Because people don't talk about friendship troubles enough, and you CAN'T just "trust your instincts" when your instincts aren't good.
WHEN IT'S ALL SAID AND DONE...
We need to be willing to slowly share our hearts and allow our friends to do so as well. Everyone is fearful of rejection, but someone has to reach out first. We must be willing to take risks, realizing we really have nothing to lose . . . and a lot to gain. As we seek genuine friends and live the message of King Solomon and my great Aunt Becky — if we want friends we must be friendly — we will discover that this biblical principle really works. Just don't give up!